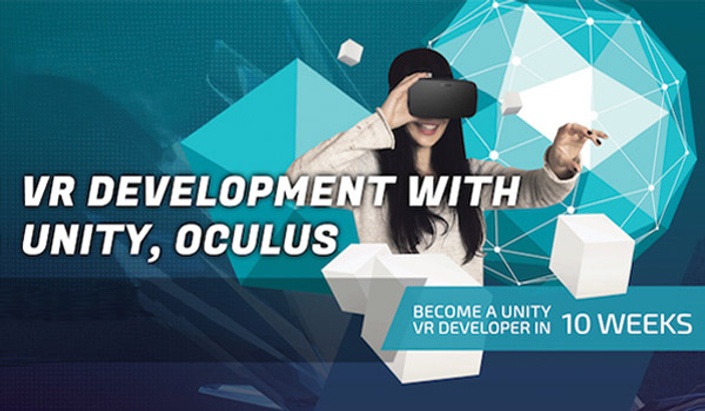 LA - VR Development Night Course - C4
SOLD OUT - January 23rd, 2018 - 10 Weeks - Tuesdays 7:00-10:00pm - Los Angeles
GET SYLLABUS
JOIN WAIT LIST
LEARN TO CREATE THE FUTURE
Explore an entirely new medium of creative expression. Once you feel the visceral freedom of creation in VR, you'll understand why it's transforming how we experience technology. You'll learn how to create spellbinding experiences that showcase your vision of the future to an exploding market starved for creative professionals. The old is flat; the future is immersive.
INDUSTRY FLAGSHIP COURSE
Learn the tools and technologies to create stunning experiences in the industry's most comphrensive training. Build a portfolio of VR experiences that showcase your skills as you progress through the only in-person VR training designed and taught by a team of Unity-certified industry experts. Unlike remote training, you get the benefit of a dedicated team of instructors, staff, and industry mentors to help you achieve your goals.
GET the syllabus NOW
The most comprehensive VR training
10 weeks of In-person training
A masterclass developed by industry experts
Create a stunning portfolio piece
Your own dedicated gear & space
110+ hours of 1:1 support
World's first IN-VR instruction
Direct industry mentorship
Create a final project
..And Showcase it on Demo Night
IN-PERSON TRAINING
Forget trying to "learn" from videos. Accelerate your results with the finest in-person training available. Class will meet on-site at Upload's San Francisco or Los Angeles campuses once a week for three hours in the evening. Each step of the way, our faculty will help you move forward, providing instant access to 1:1 mentorship from industry experts. To gurantee the highest quality of instruction, class sizes are limited to 20 students.
YOUR OWN DEDICATED EQUIPMENT & SPACE
Upload provides one of the most technically sophisticated classrooms in the world. Throughout the course, you'll enjoy a dedicated desk equipped with unlimited access to your own VR-ready machine, Oculus Rift and/or HTC Vive VR headset, and an extensive library of VR experiences to learn from. Use of the equipment and the 3-month Upload co-working membership (valued at $1800) is included free with your tuition, ensuring you will have everything you need to develop your skills - even outside of class.
CONNECT WITH OUR COMMUNITY
Upload students work out of the same space as 50+ active companies in the VR/AR industry. Grow your professional network, benefit from our partnerships, and find new opportunities daily through our private networking and public events. Our students have gone on to found their own startups, land new freelance work, and get hired at top companies including Samsung, Oculus Launchpad, Upload, Amazon, Magic Leap, and more. Here are just a few of their stories...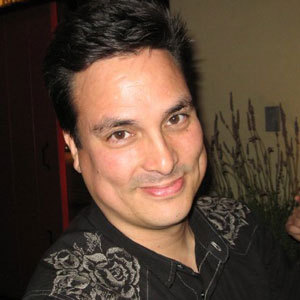 "I've landed a great project developing a VR app for Samsung GearVR, which is something I couldn't have imagined myself doing a short while ago. More importantly, I'm developing valuable professional relationships all the time just by being at the Upload space. You don't need to work at networking here because it just happens to you. If you're interested in AR and VR and want to immerse yourself in an environment of creative, passionate, and smart people in the industry--I could not think of a better place to be."
- Ian Dellota, Upload Student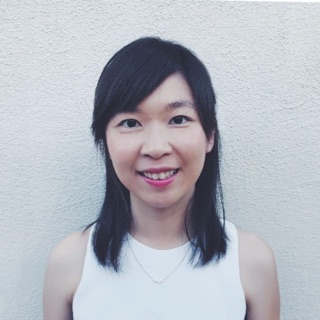 "On demo day when I presented my final project, I met one of the judges who was working on a fascinating XR project relevant to my background. He encouraged me to apply for an internship with his company, and I was accepted. I wouldn't have had the opportunity if it wasn't for Upload's friendly environment and the chance to demonstrate what I learned"
- Sherry Shih, Upload Student
EXCLUSIVE INTERNSHIPS
With a certificate of completion from this course, you will receive access to Upload's private internship opportunities where you can develop your skills on real-world projects. Prior internships have been with Nasa, WEVR, Stanford, Marriott, NewPathVR, Outer Realm, Rise Leap, and more.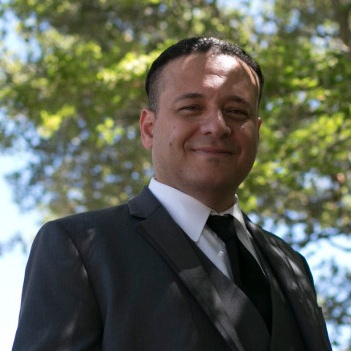 "Upload's extensive partnerships in the VR industry generate powerful opportunities for alumni of their Unity Dev training course. Our team of students were able to work on an immersive experience for Stanford University, which taught us a great deal, and also generated a VR experience of value to their department."
- Julian Reyes, Keyframe Entertainment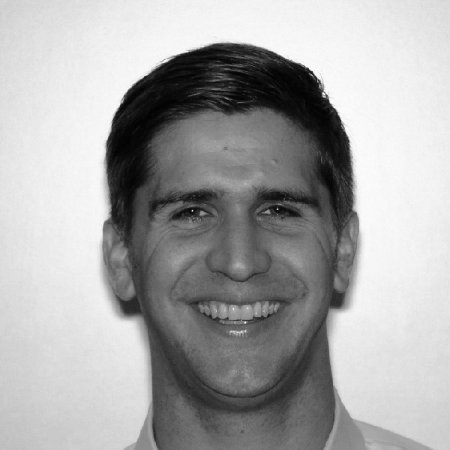 "We are thrilled with our Upload intern partnership, which continues to evolve. Following their 10-week course, our interns were well prepared to hit the ground running, and built version 1.0 of a VR music education application. This prototype was a key initial step toward an ongoing, broader discussion with both a nationwide music education charity organization and a large state university. This collaboration was made possible by the unusual blend of Upload's combined VR education and work space."
- Steve Kurz, Outer Realm Co-Founder
GET the syllabus NOW
CURICULUM ADVISORS
ZVI GREENSTEIN
Jessica Brilhart
Tipatat Chennavasin
Andrew Dickerson
LOS ANGELES
Instructor | Los Angeles
TIFFANY RABER
Tiffany Raber is a Unity developer, 3D asset creator/designer, and biomedical illustrator. A recent graduate from the Biomedical Visualization Graduate Program at the University of Illinois at Chicago, Tiffany grew a passion for interactive medical education/simulation techniques in the AR/VR space. She believes that the advancement of MedVR will directly impact and transform the field, improving patient experience, surgical training, science education, and overall user health. Currently, Tiffany is a Visiting Research Assistant, working in modeling and simulation in VR, at The U.S. Army Research Laboratory West, located at USC's Institute for Creative Technologies.
Instructor | Los Angeles
DARIUS CLARKE
Darius Clarke is an Software Programmer and High School Software Development Teacher. He created a simulation for a university research project that allowed high school students to explore and compare 3D paths of simulated paper airplanes. He also supports the Serious Games movement, helping with conferences. Recently he has been exploring Virtual Reality's possibility for not just being "fantasy vision" but enabling its "X-ray vision" power to help our youth see the invisible forces that exist around us, continually shaping and reshaping their lives and ours.
PREMIUM INDUSTRY BUNDLE
Do you want to fast-track your entrance into the VR industry or have a product you want to launch? The optional Industry Bundle provides additional tools and experiences to help drive your career forward, including:
Full Tuition to Upload's VR Development with Unity course.
1 Mentorship Session with an exclusive advisory panel of industry leaders to grow your network, pitch your ideas, and get valuable feedback.
2 extra months of co-working space after the course ($1200).
Demo Night Coverage of your final project on UploadVR.com.
Entry to a 1-3 day workship of your choice during 2018 ($395).
Course Curriculum
General
Available in days
days after you enroll
Week 0: Pre-Work
Available in days
days after you enroll
Week 1: Deep dive into the industry and technology of VR
Available in days
days after you enroll
GET the syllabus NOW
Frequently Asked Questions
What is Upload?
Upload's mission is to support the growth of the VR/AR industry. We do this through offering courses to teach VR skills, covering latest news in VR/AR, and operating a VR/AR coworking space.
What are all the student perks?
24/7 access, free events, floating desk membership for duration of course, internship opportunities, instructor office hours, demo night, weekly curated experiences (relevant to course concepts), curriculum development team updating the curriculum weekly.
How much time is required outside of class?
Typically our longer programs require 5-10 hours outside of class.
How much C# do I need to know?
You do not "need" to know any. You will learn how to write basic functions, how they work, and how to find documentation/ learn about more complicated functions. Ideally you will study programming for about a month leading up to the course so that you can hit the ground with a little bit of familiarity but this is not a requirement by any means. There are no prerequisites to enrolling, but there will be prep work assigned before the course to help you get the most out of your 10 weeks.
How does this compare to online tutorials or alternatives?
This course provides a much more complete learning than any tutorials that are currently out there. It is taught with the specific goal of getting you creating VR content as efficiently and effectively as possible. In comparison, online Unity tutorials oftentimes do not focus on VR, and those that do teach bits and pieces rather than a cohesive and efficient structure of everything you need to know. Additionally, since our course is in-person and project based, you'll have direct access to an expert to answer your specific questions, greatly accelerating your learning by quickly getting you "unstuck." A question that could take you hours to figure out online can be answered in minutes.
What hard skills will I have by the time the course ends?
You will be able to design the lighting and audio of a scene, build environments, animate, import assets from a variety of sources, develop locomotion and interaction, optimize with clean architecture, have a foundation in C# (scripting language), and manage a VR development project.
Is hardware included with the courses?
Yes, our 10-week courses have VR-enabled computers, headsets, and controllers provided for each student.
What qualifications do your teachers have?
Our instructors are industry professionals who have developed VR experiences that can be found on the Oculus and Steam stores, and are continually active in the industry.
What if I have to miss a class?
All course material is made available to you online, so you can get a solid understanding if you miss a class. We also offer many 1 on 1 office hours, so the instructors can help you catch up or answer any questions you may have.
What type of companies and client projects do we work on?
Many of the startups that work at Upload's campuses provide client projects as well as companies within our broader VR network.
Do you offer job placement services?
No we do not, we are not a job placement program. Graduates of our program get access to Upload events, mentor and investor network.
Are you an accredited school?
No we are not an accredited school. We are a post-secondary institution and our application is currently under review by the state of California to be a licensed school.
My employer wants to pay but says you're not eligible for our funding program since you are not accredited. What should I do?
Many students successfully petition employers to make an exception to their policy given the high ROI of our programs. We can provide you with our syllabus, examples of student work, and evidence of industry validation of our programs.
Is there an application to take your courses or can I just enroll?
Most of our courses are open enrollment and we often check in with students who have enrolled to ensure they are in the right program. Our master's level intensive program requires an application however.
Do you have scholarships available?
We do not have any scholarships available at the moment. We do however offer a limited number of heavily reduced-price volunteer tickets for our workshops to allow more affordability and access.
What is your cancellation and refund policy?
Workshops are non-refundable. You may receive a full refund for our longer courses until 7 days after the program starts. After that, no refunds are permitted.
How long have you been running these courses?
We have been running workshops and full-time 10-week programs since June 2015